Applied Behavior Analysis (ABA) intervention is utilized to connect, collaborate and create avenues of intentional outcomes. Utilizing effective and efficient strategies to support progress towards deliberate change. Informative and accessible tools to pair and employ in day to day engagements.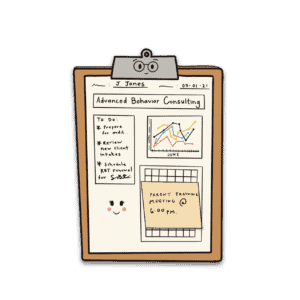 In-home ABA services are formulated to the unique needs of each individual recipient of services to include the child, parents, family and community. Comprehensive (treatment of the multiple affected developmental domains, such as cognitive, communicative, social, emotional, and adaptive functioning, as well as maladaptive behaviors showing intensity levels of 30-40 hours per week) or Focused (treatment provided directly to the client for a limited number of behavioral targets functional skills, problem behaviors with an intensity levels of 10-25 hours per week) treatment plan is outlined, approved by the team and then intervention begins. The intervention team will include a Board Certified Behavior Analyst (BCBA) (Supervisor) and a Registered Behavior Technician (RBT) (therapist) to implement intervention.
A little more on the process. Our first session is referred to as an intake, is where we get to know you, your child, your family, your history and present information. This engagement will include giving information on the family perspective, educational and medical background, and any relevant history. The next step will include a formal assessment. An assessment is a tool that allows the clinician to learn what skills are currently in the learners' repertoire and what still needs additional teachings. This allows clinicians to create a treatment plan for intervention based on the information learned and analyzed. The treatment plan is the navigation to successful outcomes, a road map for treatment, and is approved by all team members moving into intervention. Interventions must be customized to the strengths, needs, preferences, and environmental circumstances of each individual client and their caregivers, and must be flexible so as to accommodate changes that occur over the course of treatment. Intervention may include a curriculum to follow for skill building, parent education of strategies and procedures to implement and when, as well as continued analysis of current and projected outcomes. Intervention will also include ongoing training and education to everyone on the team from the BCBA.
Insurances currently taking are: BCBS, Aetna, Cigna, UHC